Whether online or in-person, a book launch can have far-reaching benefits—not only for the launching author but also for the members of his or her launch team. If you participate in a successful book launch, you'll have fun, meet people with similar interests, and receive valuable insider tips for hosting your future book launches.
Still not convinced? Check out our top ten benefits of joining a book launch team.
1. You learn what's involved in a launch.
If you are currently writing your first book, thinking about how you'll launch your book is probably the furthest thing from your mind. But at some point, you'll need to start brainstorming ideas about how you'd like to launch your masterpiece into the world. This can be quite an overwhelming task, so participating in another author's launch team will get you started on developing ideas for a successful launch once your publication date gets closer. Because this can be such a powerful lesson, we recommend you take notes about everything the author did leading up to and during the launch—what you liked, what you could tweak to fit your brand, and what you could improve.
2. Sometimes, you get free stuff.
During a book launch, there are often tons of giveaways, and some authors even give everyone on their launch team either a signed copy of their book or a free e-book on a platform of their choosing. Many authors also look for donations from a wide variety of related vendors to give away during the launch—gift cards, free services, and all kinds of other goodies.
3. You get to network with other authors and publishing industry professionals.
Aside from being fun, launch teams can also present you with opportunities to make connections with other writers, service providers, publishers, and agents. When you participate in an author's launch team, keep your mind open to opportunities to connect with others—but do so in a way that doesn't take the stage away from the launching author. We must take great care to celebrate and respect the author as he or she prepares to launch, and as we do so, we can find opportunities to network with other members of the launch team.
4. They are a great distraction from the frustrations of everyday life.
Day in and day out, we can get frustrated with the everyday challenges and activities that oftentimes feel mundane. Participating in a launch team can give you a welcome distraction from your day-to-day obligations. By pulling you out of your normal bubble, it allows you to forget about the everyday stresses of life by engaging your mind with something new and exciting. It allows you to jump into the launching author's creative world and begin dreaming of your own day in the spotlight.
5. You get insider info about how to successfully market a book.
One of the hardest things about being an author is the amount of work it takes to market a book. We often feel lost and confused about where to start, which leads us to do nothing at all. But those book sales won't come on their own if we don't do the work to bring our message to new readers! By being part of a launch team, you'll get some insider information about what it takes to market a book well. The goal here is not to copy what the author is doing but to take what they're doing and allow it to inspire your own marketing efforts. Put your unique spin on their most effective marketing techniques and use your new marketing ideas to infuse life into your marketing strategy.
6. You get to contribute to another author's success story.
Sometimes, the road to our dreams can be a lonely one. Many writers struggle to find people to support their publishing efforts, but as a member of a launch team, you get the opportunity to support a fellow author's journey toward success. We shouldn't see other authors as our competition but as like-minded individuals who are working toward the same goal—turning their passion into a profession. Everyone is in this together, and when one of us succeeds, we all succeed.

7. You will get inspired by hearing another author's story and writing process.
When an author launches their book, they often share their story about where the idea for their book came from and what was involved in their writing process. Since everyone's story is different, it could help your own writing process to learn about the launching author's story. Take notes if they talk about tips or techniques and allow their advice to inspire you to continue on your writing journey.
8. If you've dreamed of writing a book but haven't started, you can get some valuable advice from the author who's launching.
Maybe you're a writer who hasn't started writing yet! Becoming part of a launch team will be a great opportunity for you to get motivated to start writing the book you dream of publishing. Listen to the author's story, ask questions, and seek out their advice. Most authors will be more than happy to help inspire and motivate someone just starting out on their journey. And after you've started writing, you can think back to important moments of the launch to remind you why you want to keep going.
9. You can donate freebies to the author's launch to gain some new readers (or clients for your business).
This is especially essential if you've written—or are writing—a book that relates to the launching author's book. Be ready and willing to donate a signed copy of your book, and you'll gain a new reader in the process. Never underestimate the power of a referral: if the person who won your book falls in love with it, they will more than likely talk to their friends and family members about it.
10. The launching author might be willing to join your launch team as a thank-you.
Joining a launch team means you have the benefit of a potential launch team member for your upcoming book release. This is one of the most valuable thank-you gifts a launching author can give to their launch team. But don't be discouraged if they're unable to offer their full support—they might have other events or engagements they've committed to that conflict with your launch schedule—but it is a benefit that often comes when you support other authors unconditionally.
Have you ever been part of a launch team? We'd love to hear about your experience. What was one thing you learned by contributing to that author's book launch?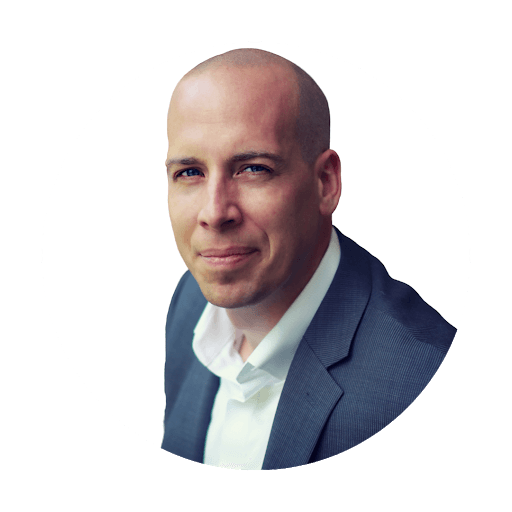 Kary Oberbrunner, CEO of Igniting Souls, is an author, coach, and speaker who helps individuals and organizations clarify who they are, why they're here, and where they're going so they can become souls on fire, experience unhackability, and share their message with the world. Connect at KaryOberbrunner.com.