In the most recent post in this series, Sell More Books: 5 Steps to Create a Mastermind to Increase Your Income as an Author, we talked about how to turn your book into a mastermind. This week, we'd love to show you how an online course can help you increase your impact, influence, and income. I've done this with my books, and you can do it too!
Many readers want to experience your content on a deeper level. This was the case for each of my last four books, and as a result, we've created online coaching programs for all of them—including my fiction book.
An online course allows clients to access your content 24/7. Best of all, you only need to create this once and then you can increase your influence, impact, and income for the rest of your life. Here is a description of each of our four online programs:
With a nonfiction book, the brainstorming process for your online course will be much easier than with a novel. The subject matter of your nonfiction book alone gives you a great starting point to create a focus for your course. It could either cover all the topics in your book on a much deeper level, or it could dive much further into one aspect of your book.
If you've published a novel, you'll have to do some searching to find your topic. I recommend looking at several elements of your book by asking yourself some questions:
What are the major themes in my book I could translate into an online course?
Is there a character or story arc my readers love that I can turn into a guided course?
Are there any clues I can look for in character's professions or personality traits?
What social issues have I included in my book that are course-worthy?
Could I create a course about writing a novel in my genre?
With both fiction and nonfiction, we need to think creatively about how we can use our books as a case study for the material in our courses. That guiding principle should give you plenty of ideas to start with. Then, once you're clear on your idea, you can start executing it by creating your course materials.
1. Start thinking about how you will deliver your course.
If you have the design and development skills to pull it off—or if you want to hire a web designer/developer—you can integrate your course into your existing website.This option requires a bit of work and time to set up, but it will allow you to retain a seamless design between your course and your website. You might also be able to do this with an app or a plugin if you're using a content management system like WordPress for your website.
But, if you'd like to do something a bit more user-friendly, you can use a course-creation platform that's hosted through another company. Because these platforms are designed specifically for courses only, they generally have wizards that guide you through the entire process. Two of the course platforms we recommend are Thinkific and Teachable.
2. Create a basic outline for your course.
As you might have done for the book you published, create a basic outline for your course before starting. This will help you include the most important content for the focused course you want to create. You'll treat your modules like chapters and focus all the materials in that module —videos, podcasts, quizzes, worksheets, and any other interactive materials you want to create—on a particular lesson. Be consistent with the materials in each module so you can establish a strong foundation for your entire course. Take your time with this step because you want to be able to execute the value you promise your future students.
3. Organize how you will execute your course creation.
Will you create module by module, or would you rather create all your course materials in batches? If you decide to create each full module before moving onto the next, this will help you transition between the modules because you already know the material that came before the next module. However, if you create a detailed enough outline, this shouldn't be an issue for you. And if you've done that work, you might find it easier to execute the smallest materials first and then move your way up to the most time-consuming ones.
4. Find some beta students.
Before you send your course off into the real world, it will help you tremendously if you find a few people who might be interested in your content. Give them free, early access to your course in exchange for their valuable feedback on the content, structure, and execution. This is a process we go through when we're writing books, too, and although that is a different format, this should be handled in much the same way. When the beta students send their feedback to you, take some time to consider their comments and adjust your course if necessary.

5. How will you market your course?
Up to this point, you've done a lot of hard work to create your course, and you've uploaded it to your favorite online course platform. Now that it's live, how will you find your first paying students? Here are some marketing techniques we recommend:
Promote the content of your course regularly through active engagement on social media profiles or in groups.
Send out regular emails to your email marketing list to alert all of your fans to the course you have available.
Include back ads for your course in any upcoming books you publish.
Write blogs on Medium and your own website to continually inspire interest in your course through valuable, unique content.
Have a big online and/or local launch party for your course.
Send press releases out to websites and publications you feel would be interested in highlighting your content.
From beginning to end, this will take some time, but once you're finished, it will be worth the hard work you put into publishing your online course. Come back next week for the next post in this series. I will show you how to create live coaching programs to add another stream of income to your author business.
If you're working on planning an online course based on your book content, what's been your biggest challenge? What's been your biggest win? We'd love to hear about your journey!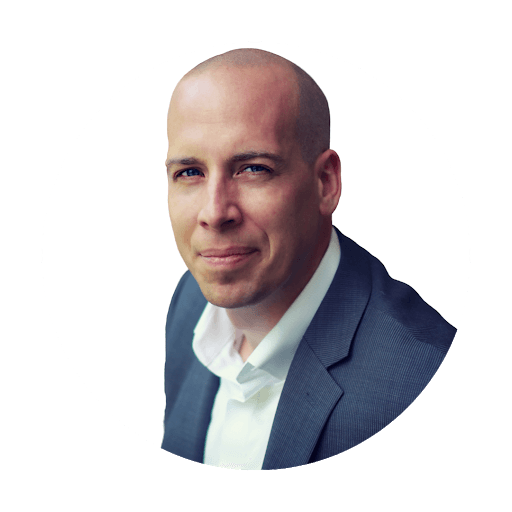 Kary Oberbrunner, CEO of Igniting Souls, is an author, coach, and speaker who helps individuals and organizations clarify who they are, why they're here, and where they're going so they can become souls on fire, experience unhackability, and share their message with the world. Connect at KaryOberbrunner.com.