I fell into ghostwriting by accident …
I've been an author since 2004. But for the first 8 years, it was always a side-hustle. After all, with a wife and 3 kids, I didn't think I could make a living as a full-time writer. Then, in 2012, my friend, Scott, asked me if I could help him fulfill his dream of writing a book. After chatting further, he said he needed a ghostwriter.
I didn't know the first thing about ghostwriting, and I certainly never planned on becoming one. All I knew is my friend needed help, so I jumped in headfirst.
Besides helping Scott write a compelling book, that same year, I also left my day job. If you guessed those two events are related, you're right. In a way, you could say that ghostwriting helped me turn my dream into a full-time gig.
So, what exactly is a ghostwriter?
A ghostwriter is a publishing industry professional who is hired to write someone's book for them. They conduct in-depth interviews that reveal their goals for their book, who they are writing for, what the idea is, how they want the book to be structured, and what content they want to be included. Sometimes, this information is pulled from a successful blog they've written, but other times, the narrative is simply revealed through an interview process—similar to what a journalist does when he or she is writing a newspaper article.
After the research is completed, the ghostwriter writes the manuscript for the author in a voice and style that's similar to the client. The style can be technical, formal, informal, conversational, or creative. But that path to what you write and how you write is dictated by your client.
And ghostwriters don't only write books—they can also write short articles or blogs on content that's directed by the client. So, in the ghostwriting space, the opportunities are endless if you know where to find them.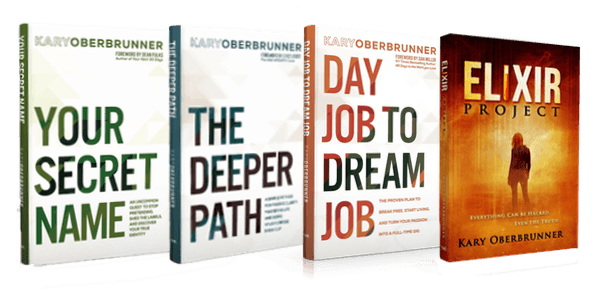 I turned my passion into a profession.
That first gig turned into a second, then a third one. Initially, I was surprised at how lucrative ghostwriting could be. The rates I've listed below are the industry standard for professional ghostwriters:
$10,000 to $20,000—just getting started with ghostwriting
$20,000 to $30,000—mid-level ghostwriter
$30,000 to $50,000—veteran ghostwriter
$50,000 and up—celebrity ghostwriter or really busy
The Professional Writer's Association of Canada provides clear guidelines for ghostwriters: a flat fee of $10,000 to $40,000 plus 50% of royalties. And even if you're not Canadian, The Writers Union of Canada establishes a great foundation for writers everywhere: for a book of 60,000 to 90,000 words, the Union recommends a total minimum fee of $40,000. For some aspiring authors, this is much more than they make in a year from their day jobs! With that figure in mind, imagine how successful you could become with only two high-paying ghostwriting gigs per year.
Naturally, this variance is based upon several factors, including experience, competence, length of manuscript, and the project deadline. Through Ghostwriting Academy, we give you the tools, resources, and education you need to build your ghostwriting business into a successful venture.
Tune in next week to find out how ghostwriting is trending in the current and future state of the publishing industry.
Do you think you'd be a great fit for our team of elite ghostwriters and editors?
QUESTION: Do you have any questions about ghostwriting?

We'd love to start a conversation about how we can help you build a successful ghostwriting business.